2021 IADR Distinguished Scientist Awards to two NOF scientists, to Prof. Eija Könönen and to Prof. Ingegerd Johansson
Posted 09/25/2021
The International Association for Dental Research (IADR) has granted the prestigious 2021 Distinguished Scientist Award to two NOF scientists, Prof. Eija Könönen and Prof. Ingegerd Johansson. Prof. Eija Könönen, University of Turku, Finland received that Research in Oral Biology Award and Prof. Ingegerd Johansson, Umeå University Medical School, Sweden received the William H. Bowen Research in Dental Caries Award.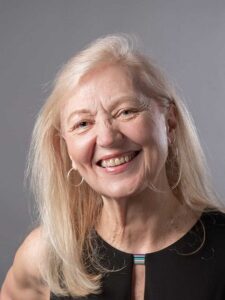 Professor Eija Könönen completed her PhD "Oral gram-negative anaerobic microflora in young children" in 1994 and continued her post doc studies at Anaerobe Reference laboratory, National Public Health Institute (KTL, currently THL), Helsinki, Finland, and University of Aarhus, Denmark, receiving a docent degree in oral microbiology at University of Helsinki in 1999. During these years, she also performed a 3-year specialist training in periodontology at University of Helsinki. In 2002-2003, she worked as an Associate Professor of Periodontology at Kuwait University. After return to Finland, she headed Anaerobe Reference Laboratory at KTL, until taking up her post as Professor and Chair of Periodontology at University of Turku in 2007. She recently retired, now continuing research as Professor emerita.
She has authored more than 160 scientific articles in the fields of periodontology, oral microbiology, and anaerobic bacteriology in international peer-review journals and 13 book chapters in international microbiology/infectious diseases textbooks. She has been describing novel bacterial species from the oral cavity (Prevotella pallens, Prevotella micans, Capnocytophaga leadbetteri) and the intestine (Alistipes onderdonkii, Alistipes shahii). One anaerobic bacterium has been named for her: Peptoniphilus koenoeneniae. Currently, she serves in the editorial boards of Anaerobe and Journal of Oral Microbiology.
She served as President of NOF in 2015-17, President of Finnish Society of Periodontology in 2011-20, and President of Scandinavian Society of Periodontology 2010-11.
Professor Ingegerd Johansson has an outstanding background in cariology and in nutrition, and many of her studies have linked nutrition with dental caries. One of Professor Johansson's recent studies compares the oral microbiota of populations of adolescents with and without detection of Streptococcus mutans, having previously shown this species was highly associated with more aggressive disease. Addressing the importance of S. mutans in caries in the context of the total microbiota highlights several seminal aspects of Professor Johansson's research career and contributions. The study data includes NGS in-depth analysis of the oral microbiotas and selective isolation of mutans streptococci. Several different caries microbiotas were identified, with a major S. mutans group including Scardovia species, whereas a number of less acidogenic gram positive rod species including Actinomyces, Rothia and Corynebacterium were observed in the absence of S. mutans. These findings updates previous reports and represents an important contribution to understanding the cariogenic component of the oral microbiome.  Dr. Johansson's study data reinforces that the caries-microbiota can vary by subject and indicates the importance of a personalized approach  addressing the infection of the patient.  Her research has pioneered several areas of research, subsequently followed up by other investigators. Of particular note has been here work on the microbiota of infants with respect to birth mode and infant nutrition.
Professor Johannsson's research has been funded by multiple grant awards to her group, and to students that she has sponsored. Her expertise has been recognized by her participation as chair and expert in Swedish Research council, The Swedish Association of Local Authorities and Regions and Patent review committees among others.